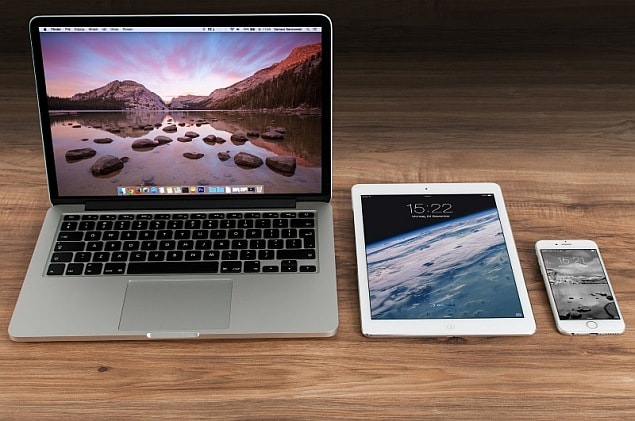 Today, most smartphones come with large, high-resolution screens, powerful processors, and more memory. Their purpose is to multitask and to complete difficult tasks with ease. However, this also means that in such a situation, the phone battery will struggle to work all day and for this reason, power banks have become a compulsion.
The same can be said about laptops. As the battery ages, the need to use the plug more often will also increase. Most of the electronic devices we use come with lithium-ion and lithium-poly batteries. They come with a quick charge feature, but you won't necessarily get a long battery life. Considering battery life, upgrading a laptop is better than replacing the battery.
Whether you use a smartphone, tablet or laptop. These tips will help extend the battery life of your device.
1) Consider the temperature
Using the battery in high temperatures can be even more irritating than cycling with it. Battery University says high temperatures and increasing age gradually reduce battery performance. Using the device at low temperatures (a temperature above 30°C is considered high) will extend its life. Tests have shown that after three months of battery life at 60 degrees, performance reaches 60 percent and 65 percent at 40 degrees. You are trying to protect your device from the heat, for example don't make the mistake of leaving your mobile on the dashboard of the car in the scorching heat.
The smartphone overheating issue is just something to worry about as the battery life becomes very weak with the passage of time. Make sure to use a cooling pad in the laptop so that the warm air can easily escape from the CPU openings. Dust often clogs the laptop vent, forcing the fans made in it to work more, gradually it also works to increase the cost for you. So keep it clean, especially remove the dust.
(Also read: How to extend the battery life of your smartphone, tablet and laptop)
2) Avoid free apps, start buying apps
Apps that come with ads can reduce your device's battery life by an average of 2.5 to 2.1 hours. This claim has been made by some American researchers. According to the study, the phone's processor is like its brain. Advertising also uses parts of this brain, slowing it down.
Not all free apps will affect your battery, but if you see an ad on them, understand that it affects bandwidth and processor. You get many benefits when you pay for apps. That also when in the present time many apps are available for only 10 rupees.
To edit text on a laptop, it is better to use the application that is present in the system. Doing this consumes much less battery than using the browser. If you are not using the internet, turn off the Wi-Fi connection. On a Windows PC, all you need to do is press "Fn+F2" on the keyboard. By the way, this command also depends on the device manufacturer. In this case, you can also use the Wi-Fi icon created on the device.
3) Disable Location Tracking
A recent report has claimed that the Facebook app drains the iPhone's battery quickly as it continues to use the GPS module to track the user's location. In such a situation, it will definitely help to disable location tracking from apps that don't need your location.
On most Android devices, you can completely disable location tracking by going to Location followed by Settings. By the way, the option to set this at the app level is currently only given in Android Marshmallow.
In iOS 9, go to Settings, then choose Privacy, then Location Services. After that, you can disable it according to any app. Keep location access enabled only for those apps that need them.
4) A small charge is better than a full charge
A great suggestion from Battery University can be understood with the example of a marathon. It is better to discharge the battery to 50% than to take the battery directly from 100% to zero. Maintain an order between 30 and 80 percent. Doing so will increase your battery's discharge cycle by three times.
Lenovo uses this principle in battery care settings. You can also customize it according to your needs. To keep the battery usable for years to come, Lenovo recommends setting the charging pattern to 40 percent and turning it off at 50 percent.
5) Decrease the brightness of the display
This suggestion applies to laptops and mobile devices. On most devices, one can simply use the brightness settings or reduce the screen brightness with third party apps like Lux. Besides reducing the brightness of the screen, it also changes the color cast of the screen. However, OLED screens can only save power through a software layer, while LCD requires a reduction in the brightness of the backlight.
You can also save a little battery by reducing how long your screen stays on when the device is idle. On Android, you can set this up by going to Display followed by Settings. In iOS, you can change the setting to your liking by going to Settings followed by General followed by Auto-Lock.
In Windows laptops, right-click the battery icon and then click Power Options. Then change the setting to Energy Saver. Windows will then automatically reduce the brightness. Apart from this, standby and other settings are prioritized based on battery performance.
6) Update apps over Wi-Fi or while charging the battery
Typically, any action that puts pressure on the processor or bandwidth will consume more CPU power. It would be best if this action is generally static and uses wifi instead of mobile internet. In such a situation, the best decision is to schedule your app updates over Wi-Fi only. If the option is available on your device, you can only schedule it while it is charging.
You can access this setting in the Play Store app on Android. Launch the app. Open the menu by switching from the left side of the screen. Then go to Settings and then to Automatically update apps. After that, select only Wi-Fi mode. On iPhone or iPad Wi-Fi + Cellular, go to Settings and then to iTunes & App Store. Then turn off Use Mobile Data.
7) Enable power saving mode
The battery saver mode is not available on all Android phones. If you are using Android 5.0 or higher, it is more likely that this mode is present on your device. It will activate automatically once your phone's battery reaches 15 percent. It disables background app refresh, location tracking, and sync activity to conserve battery life. Android Marshmallow comes with the Dose feature. If you don't use your phone for a long time, this feature will send your phone to deep slow mode. This function doubles the standby time. If you are using an older version of an Android phone, you will not get this feature.
The iOS 9 equipped iPhone also comes with a power-saving mode that disables background refresh, visual effects, and automatic downloads. You can access this feature by going to Battery options from Settings.
If you are using an old Android phone, the manufacturer may have provided the power saving mode on your phone. For example, on Sony phones it is known as Stamina Mode and on HTC as Extreme Power Mode. By the way, you can also use many third-party apps. However, our experience shows that built-in apps work better.
8) Use flight mode
If your phone is not near the cell tower, it will also affect the standby time. If you are in a place where there is no network, it is better to activate the Airplane mode (Airplane mode) in the phone. Your phone will repeatedly search for networks in such places, affecting battery life.
By following these tips, you will find that your phone offers much better battery life than before. Let us know in the comment box if you have any suggestions to improve battery life.