47 percent Indians are not saving for retirement
---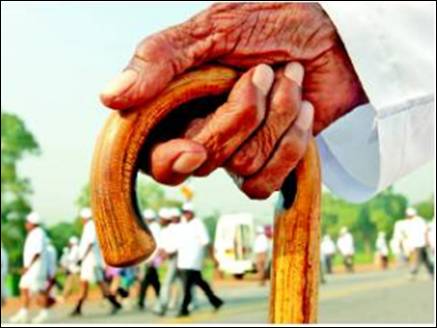 Mumbai Financial security becomes more important after retirement. It is another matter that 47 per cent of working people in India have either not started saving for retirement or have stopped or are finding it difficult to do so. This is higher than the global average of 46 percent.
This has been said in the report of HSBC. This report was prepared by Ipsos Mori on the basis of an online survey. The survey was conducted in September and October 2015. In this, the response of 18,207 people from 17 countries was taken.
These countries include Argentina, Australia, Brazil, Canada, China, Egypt, France, Hong Kong, India, Indonesia, Malaysia, Mexico, Singapore, Taiwan, UAE, UK and US. The worrying aspect in the report is that 44 per cent of people in India who started saving for the future have either stopped or are facing difficulties in doing so.
One in 10 working people have never received professional advice or information about retirement. Interestingly, the most important sources of advice or information on retirement turned out to be friends and family members. About 80 percent consulted friends and family before retiring.
While 82 percent got his advice after retirement. Only 40% seek advice from professionals before retirement and 53% after retirement. These include financial advisors, government agencies, insurance brokers, among others.
Download Naiduniya App on mobile goo.gl/Wq0mdo
Posted By: