Spy Balloon Issue: Foreign Minister, who met for the first time after the balloon incident, said that this should never happen again
---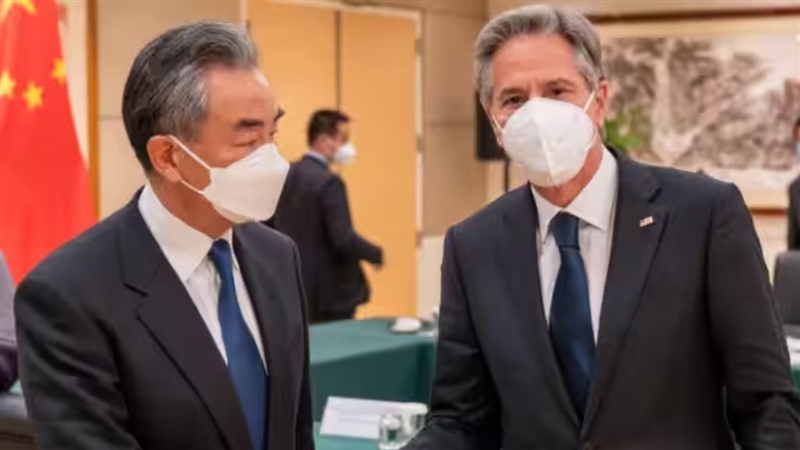 Publish Date: | Sun, 19 Feb 2023 07:56 AM (IST)
Spy Balloon Issue: The Foreign Ministers of the two countries met for the first time after the incident of suspected Chinese spy balloon appearing in America. US Secretary of State Antony Blinken took a tough stand against his Chinese counterpart Wang Yi at the annual Munich Security Conference.
According to the information, during the meeting Blinken warned that this 'irresponsible act should never happen again'.
America also warned China for cooperation with Russia
At the same time, America has warned China for the cooperation being given to Russia in the Ukraine war. Vice President Kamala Harris has said that China's cooperation will increase Russian aggression in Ukraine. This will increase the death toll and weaken the rule based system.
Harris said this in the security conference being held in Germany. China is also participating in this conference. Harris said, since the beginning of the Ukraine war, China's increased cooperation with Russia is putting the US on the pyre. Said that China should not supply any kind of goods to Russia to weaken the effect of sanctions of western countries.
Let me tell you, just before the Ukraine war started, China had declared friendship with Russia beyond the border. During nearly a year of war, China supported Russia in international forums, as well as supporting the Russian economy by continuously purchasing large quantities of oil and gas.
US relations with China have taken a turn for the worse in the recent past over the spy balloon episode. Harris has criticized Iran and North Korea's cooperation with Russia in the Ukraine war. He accused Russia of committing crimes against humanity in Ukraine.
Posted By: Arvind Dubey