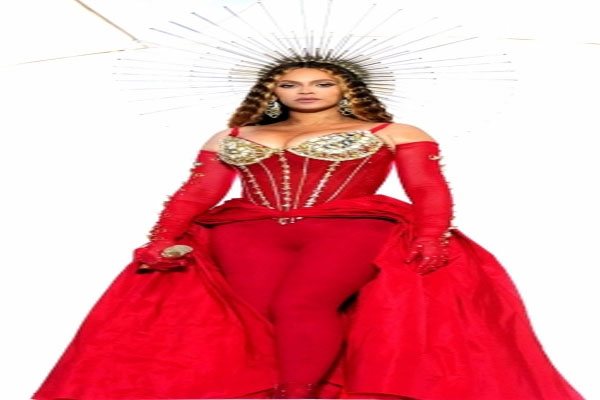 1 of 1
khaskhabar.com : Wednesday, January 25, 2023 12:18 PM



Los Angeles | Grammy winner Beyonce wore $7.5 million worth of jewelry for her private show in Dubai. The 41-year-old 'Crazy In Love' singer returned to the stage for her first concert in almost five years, with TMZ only reporting that the new 'Atlantis The Royal' in the UAE city, reports femalefirst.co.uk. He was paid a check for $24 million for the hotel's opening invitation show.
The singer wore a stunning outfit during the event, completing her look with stunning jewellery. He wore a halo-style crown along with his other outfit, which included red gloves.
For her final look at the concert, the singer wore a pink crystal-covered mini-dress by Ukrainian designer Ivan Frolov, which she paired with stockings and gloves and pyramid earrings featuring more than 60 carats of diamonds.
Beyoncé's stylist KJ Moody posted a series of photos with the caption, "Wow! This was my first live performance, styled by me! What a moment!"
Beyoncé's pay day means she earned over $280,000 per minute for her 85-minute Dubai show.
–IANS
read this also – Click to read the news of your state / city before the newspaper