Ekta Kapoor: Arrest warrant issued against Ekta Kapoor and her mother for offensive scenes in web series
---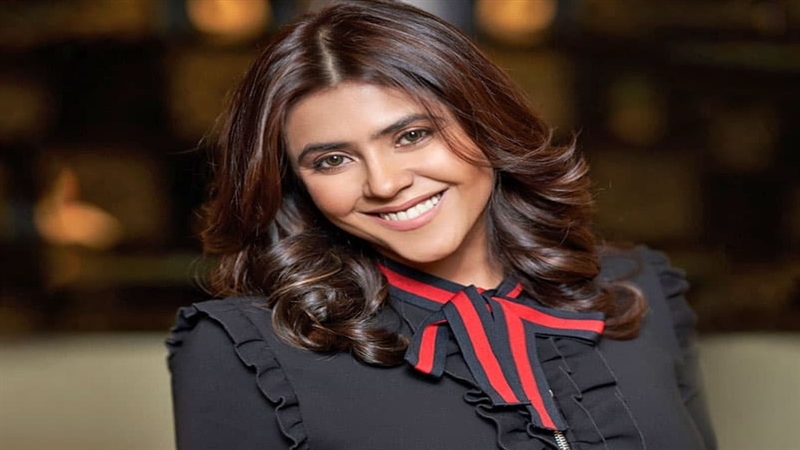 Publication date: | Thu 29 Sep 2022 10:46 (IST)
Ekta Kapoor: An arrest warrant has been issued for filmmaker and director Ekta Kapoor and her mother Shobha Kapoor in a district court in Begusarai, Bihar. This arrest warrant has been issued against Ekta Kapoor and her mother for insulting soldiers and hurting the feelings of their relatives in their web series Triple X Season 2. The District Court of Justice Vikas Kumar has issued a warrant for the arrest of Ekta Kapoor and her mother based on of a complaint from an ex-serviceman and Shambhu Kumar, a resident of Begusarai.
These allegations against Ekta Kapoor
Let us inform that Shambhu Kumar has claimed in his complaint that in the web series Triple X Season 2, many offensive scenes related to a soldier's wife have been shown. The series has aired on Alt Balaji, an OTT platform owned by Balaji Telefilms Limited, the company of Ekta Kapoor. Shambhu Kumar's lawyer, Hrishikesh Pathak, has said the court has subpoenaed Ekta and her mother. He has now been asked to appear in court in this case.
Offensive scenes shown in web series
It is learned that Ekta Kapoor has informed the court that some scenes have been removed from the series after objections were raised. But she did not appear in court. An arrest warrant has since been issued against him. According to the police, an FIR is registered on the basis of various articles of the IPC and the ICT Act. This case was registered after seeing the reprehensible use of the national emblem and army uniform in the web series. This complaint was also registered for allegedly insulting the jawans and their relatives in the series.
Posted by: