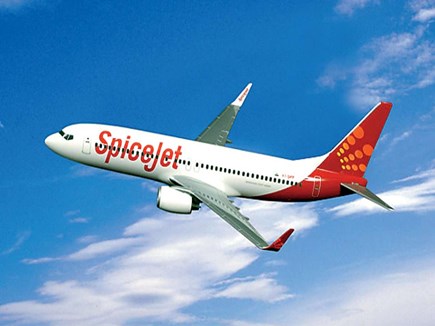 yum. In order to promote tourism in the state, the Ministry of Civil Aviation is going to start an air service from Jaipur to Dehradun and then to Jammu from January 20. The airline SpiceJet has been given the opportunity to start this service. Thus, Jammu and Kashmir has become the aviation hub of Northern India.
Passengers will arrive at Jammu Airport at 10:00 AM. Jammu Airport director VK Gautam says SpiceJet's return to Dehradun will be possible in the evening of the same day. With the start of this service, the number of devotees coming for the darshan of Mata Vaishno Devi will increase.
More than three lakh army and paramilitary personnel have been deployed in Jammu and Kashmir who face many difficulties in making reservations while traveling by train. This air service also allows tourists to avoid congestion on trains. This air service runs daily from Jaipur. Earlier, an air service was also started from Jaipur to Chandigarh and Jammu, but due to the increased landing of aircraft in Chandigarh, the service was discontinued.
The service already runs from Jammu to Bathida and Chandigarh. Not only this, there are flights from Lucknow to Delhi and then to Jammu. With the addition of these air services, Jammu has become a major aviation hub of Northern India. It will now connect Uttarakhand, Uttar Pradesh, Punjab and Rajasthan.
Posted by: