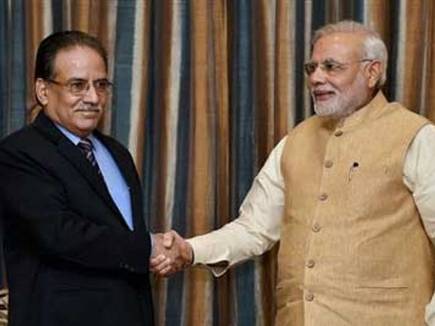 New Delhi. Ahead of Prime Minister Narendra Modi's meeting with his Nepali counterpart Pushpa Kamal Dahal Prachanda on Friday, India said it wants to know what the new government's priorities are. Foreign Ministry spokesman Vikas Swarup said on Thursday that after the devastating earthquake in April last year, India has provided aid to Nepal worth $100 million (about six thousand seven hundred crore rupees).
But few have been used. We want to make it clear to Prachanda that India will continue to contribute to the stability, peace and prosperity of Nepal. In addition, we also want to know what the priorities are of the government of Prachanda? And at what point does he expect help from India?
In addition, Swarup also denied any interference by India in Nepal's constitutional process. He said that this is an internal matter of Nepal and that it is up to the people of Nepal to decide for themselves. It is noteworthy that many ethnic groups, including Madheshi, are refusing to accept Nepal's new constitution and are demanding changes to it.
Posted by: