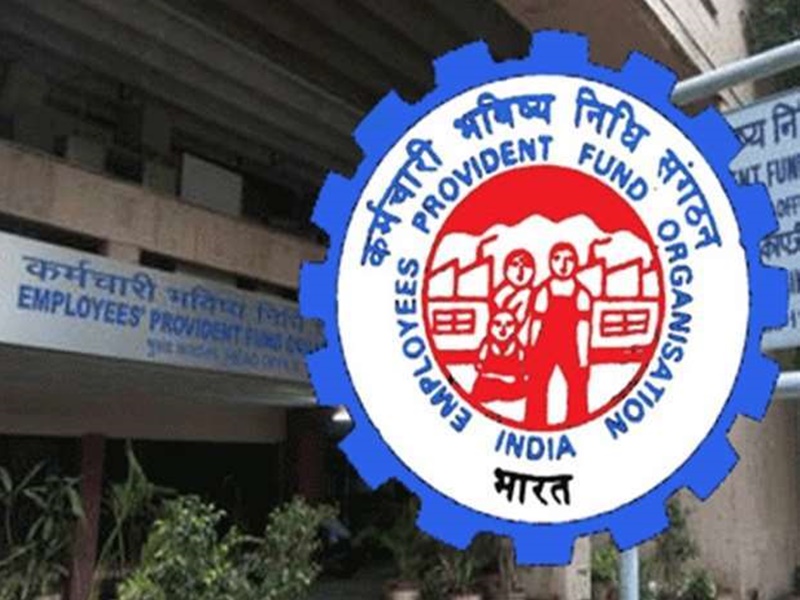 Publication date: | Mon, 26 Jul 2021 22:51 (IST)
In this era of corona epidemic, people facing problems can get some good news at the end of July. If you are a member of the Employees' Provident Fund Organization (EPFO), you will also receive the benefit. Actually, the Modi government has approved an 8.5 percent interest rate for the 2020-21 fiscal year. According to media reports, PF money can be transferred at the end of July. That is, by July 31, funds will be deposited into the accounts of approximately 6.5 crore PF account holders of the country. Depending on the amount deposited, you will receive 8.5% interest.
You can check the balance this way
If your UAN number is registered with EPFO, your PF balance information will be received via message. To do this, you need to send EPFOHO to 77382998999. Your PF information will be available via message.
If you want information in Hindi, please send it by writing EPFOHO UAN. This service to know PF balance is available in English, Punjabi, Marathi, Hindi, Kannada, Telugu, Tamil, Malayalam and Bengali. For PF balance it is necessary that your UAN, bank account, PAN and Aadhaar (AADHAR) are linked.
You can also check your balance by a missed call. You must report a missed call on 011-22901406 from your registered mobile number. After this, the data from PF will be received via the message from EPFO. Here too it is necessary to have your UAN, PAN and Aadhaar linked.
Apart from this, you can also check PF balance online.
Log in to the EPFO ​​website. Click e-passbook at epfindia.gov.in
Clicking on e-passbook will redirect a new page to passbook.epfindia.gov.in.
Here you need to fill in your username (UAN number), password and Captcha.
After you have filled in all the details, you will come to a new page and here you have to select the membership number.
Here you will get your EPF balance on e-passbook.
You can also check the balance on the UMANG app. ,
Open the UMANG (Unified Mobile Application for New-age Governance) app and click EPFO.
Then click on Employee-centric services.
Click here on View Passbook. Enter your UAN number and password (OTP) number.
OTP will come to you on your registered mobile number.
After entering you can check your PF balance.
Posted by: Shailendra Kumara