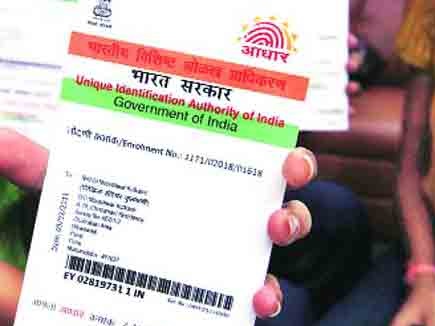 New Delhi. The Employees' Provident Fund Organization (EPFO) has made the Aadhaar number mandatory for its nearly four crore members and 50 lakh retirees. Participants and retirees must provide Aadhaar number or proof of application for Aadhaar within one month.
EPFO Central Commissioner VP Joy said that members and retirees must provide an Aadhaar number or job application letter by January 31 to use the services. We will evaluate at the end of this month and the time will be extended if necessary. EPFO instructed all 120 field offices across the country to publicize this campaign to raise awareness among service providers.
In this regard, the Ministry of Labor has issued a notice. On a monthly basis, the national government contributes 1.16 percent to the pension account of all participants, while 8.33 percent must be credited by the participants. Since the government grants subsidy to the members of the Employee' Provident Fund Organization. Therefore, it is mandatory to provide the Aadhaar Number under the Aadhaar Act 2016.
According to the notification of the Ministry of Labor and Employment on January 4, 2017, it is now mandatory for the retirees and the existing participants to submit the Aadhaar card in order to avail the benefits under the Employee Pension Scheme (EPS), 1995. However, the people who have registered for the Aadhar card but do not have an Aadhar card yet can do so by showing their Aadhar ID.
In any case, the participants and retirees who have not yet registered for the Aadhar number must register at their nearest Enrollment Center before January 31, 2017. In any case, if there is no enrollment center near you, then it is imperative that the EPFO ​​offers the enrollment facility at said location.
Posted by: